OffGrid Graphics & Marketing provides creative solutions for developing your brand identity, communicating your message, and managing your reputation.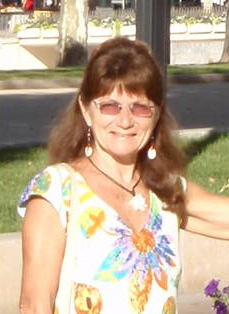 OffGrid Graphics and Marketing is located in the US Virgin Islands. The company's owner is Colleen Sullivan – a graphic designer, marketing and communications consultant – with over 40 years of accomplishments in the hotel and tourism, marine, commercial audio, communications, manufacturing, architectural, construction, non-profit and environmental industries. She has helped many new and existing companies and organizations re-define and develop their brand story.
Primary Skills: Colleen has a creative, thoughtful and data-driven approach to clarifying objectives, and developing successful marketing strategies and content for hotels, businesses, and non-profit organizations. These skills combined with an extraordinary work ethic and passion to achieve excellence deliver powerful results.
Proven areas of Expertise
Hotel marketing and reputation management
Brand development including strategy, graphic design, writing and production of print and digital marketing materials
Creative & Technical Writing
New Product Marketing, Promotions, Logo & Packaging Design
Advertising, Public Relations, Communications Training & Development
Reputation Management on-line and off-line
Project Management & Budget Control
Web Site Logic, Design, Development and Maintenance
Social Media Strategy and Development
Product marketing including technical and creative content for sales, installation, and retail applications
Graphic signage, banners, trade show displays, T-shirts and promotional items of all kinds
Software 
Adobe Creative Suite: In Design, Photoshop, Illustrator, Dreamweaver, Acrobat; Quark Xpress, WordPress, Joomla, HTML, Excel, Access, Word, PowerPoint and Visio. TravelClick/iHotelier and RoomMaster booking engines.